1 Day After Bankruptcy Florida Mortgage Lenders
Bad Credit Florida Mortgage Lenders – Bad Credit Florida Home Loans— Read More »
How Soon Can I Buy A House After Bankruptcy In Florida?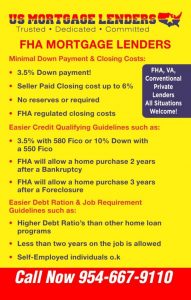 Getting a Florida Mortgage after Chapter 7 or 13 Bankruptcy! Chapter 7 or 13  Bankruptcy is powerful to relieve you of overwhelming debts. Having a Chapter 7 or 13 bankruptcy does not prevent you from owning a Florida home. We help borrowers that have had bad credit get a Florida mortgage after chapter 7 or 13.  You could qualify for a Florida mortgage one (1) Day after bankruptcy or Foreclosure. Florida mortgage lenders know that no applicant has perfect credit after a bankruptcy or a Foreclosure.  In fact, the only reason you file bankruptcy or foreclosure in the first place was that you needed a fresh start.  A recent board of governors report by the federal reserve showed, that those who embraced a Chapter 13, Chapter 7 Bankruptcy, or Foreclosure incurred less damage to their credit score and ended up in better financial shape faster in the following months compared to those who prolonged the inevitable.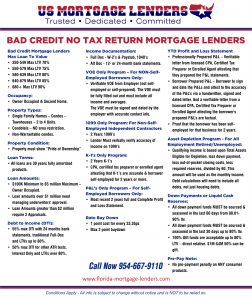 Chapter 13 Bankruptcy Waiting Period 
Florida mortgage lenders each have their own post-bankruptcy waiting periods which determine how much time must pass after filing bankruptcy before someone can qualify for a Florida mortgage. Chapter 13 bankruptcy in Florida can be less of a challenge compared to Chapter 7, with smaller waiting periods. The reason for this difference is that Chapter 13 bankruptcy includes a repayment plan to pay back at least a portion of the debts compared to Chapter 7 which wipes out all debts and does not contain a repayment plan. In Florida, a bankruptcy filing alone can take as long as 3-6 months before the negotiation between the debtor or the debtor's counsel and the creditor. The start of Bankruptcy seasoning period starts when the Southern District of Florida can finalize your case and start your Chapter 13 repayments.
Answer

A Chapter 7 bankruptcy (liquidation) does not disqualify a Florida mortgage applicant from obtaining an FHA-insured Mortgage if, at the time of case number assignment, at least two years have elapsed since the date of the bankruptcy discharge. During this time, the Borrower must have:
re-established good credit; or

chosen not to incur new credit obligations.
An elapsed period of fewer than two years, but not less than 12 months, may be acceptable if the Borrower:
can show that the bankruptcy was caused by extenuating circumstances beyond the Borrower's control; and

has since exhibited a documented ability to manage their financial affairs in a responsible manner.
A Chapter 13 bankruptcy does not disqualify a Borrower from obtaining an FHA-insured Mortgage if at the time of case number assignment at least 12 months of the pay-out period under the bankruptcy has elapsed.
The Mortgagee must determine that during this time, the Borrower's payment performance has been satisfactory and all required payments have been made on time; and the Borrower has received written permission from the bankruptcy court to enter into the mortgage transaction.
Many people think they have to wait seven years after Chapter 13 before they can get a mortgage. A distinction is made between Chapter 13 bankruptcies that were discharged and those that were dismissed. The waiting period required for Chapter 13 bankruptcy actions is measured as follows:
4 years from the dismissal date.
2 years from the discharge date, 
The shorter waiting period based on the discharge date recognizes that borrowers have already met a portion of the waiting period within the time needed for the successful completion of a Chapter 13 plan and subsequent discharge. A borrower who was unable to complete the Chapter 13 plan and received a dismissal will be held to a four-year waiting period.
Multiple Florida Bankruptcy Filings Require A 5-Year Waiting period!
For Florida mortgage applicants with more than one bankruptcy filing within the past seven years, a five-year waiting period is required, measured from the most recent dismissal or discharge date. However,  The presence of multiple bankruptcies in the borrower's credit history is evidence of significant derogatory credit and increases the likelihood of future default. Two or more borrowers with individual bankruptcies are not cumulative and do not constitute multiple bankruptcies. For example, if the borrower has one bankruptcy and the co-borrower has one bankruptcy this is not considered multiple bankruptcies.