US Mortgage Lenders LLC is a privately managed mortgage company headquartered in Hollywood, Florida. Our mission is to deliver exceptional customer care. We create value by providing unique loan programs and superior customer service. US Mortgage Lender(s) stand by these 3 core principles.
Trusted – We will earn and keep your trust. 
Dedicated – We will look out for your best interest.
Committed – We are committed to serving you.
Currently Serving Florida, Georgia, Alabama, Texas, North Carolina, and South Carolina – Our team is dedicated to providing our clients with the highest quality financial services, combined with the lowest rates available. We will work with you one-on-one to tailor a financial solution that is specifically suited to meet your financing needs. Whether you are purchasing a dream home, refinancing an outstanding loan, or consolidating debt, our highly experienced mortgage team can help you find the right loan program no matter what your needs are.
www.Florida-Mortgage-Lenders.com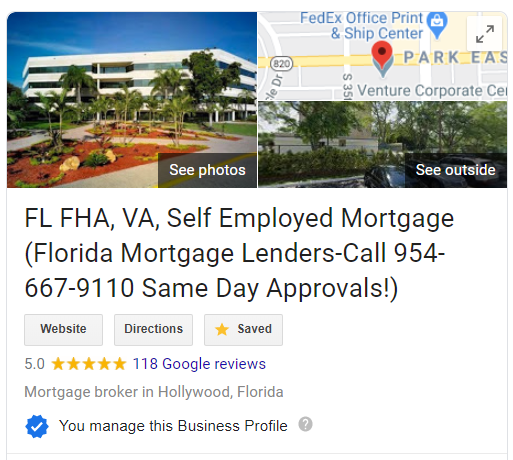 www.Florida-Mortgage-Lenders.com – Owned and operated by Thomas Martin – All information on this site is subject to change without notice.
https://www.zillow.com/lender-profile/FLORIDAMORTGAGE911/#reviews